To create your prints order go onto the desired products page and follow the following steps. 
1. Click on the 'Create your Prints' button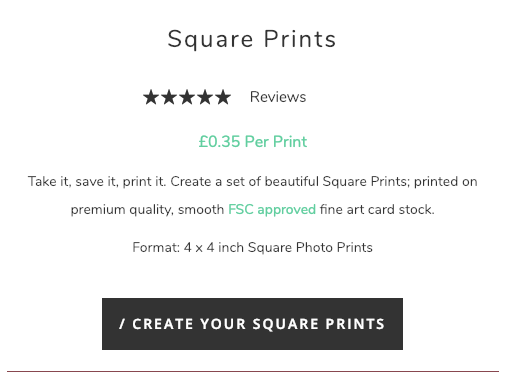 2. Once you have clicked on the create your prints button, you will be lead to the designer that asks for you to add photos. 
once you click on add photos, the designer will ask you to select where you would like to select your photos.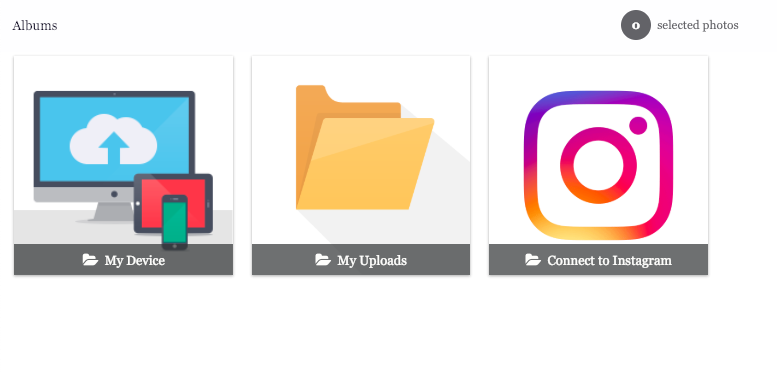 3. Once you decide where you want your photos from, you will be asked to select the required photos you would like printed.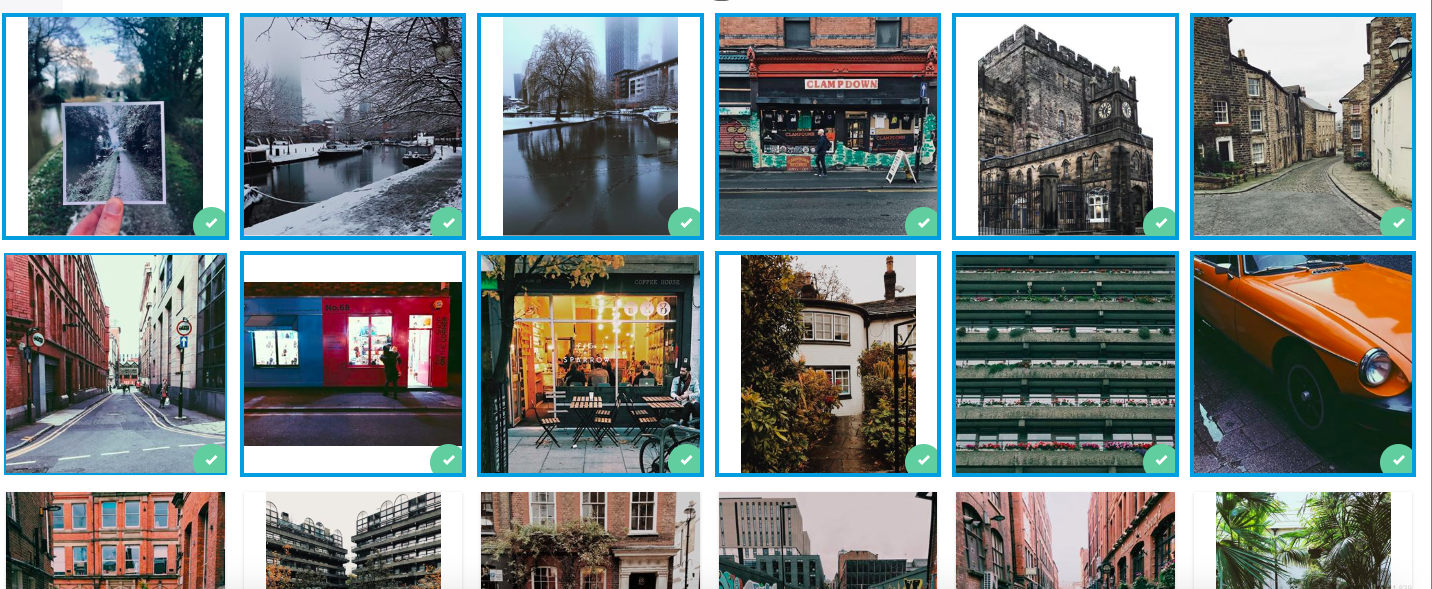 4. Now that you have decided on the photos, it's time to look over them to make sure you're happy for them to be printed. Some images may need to be cropped from a bigger size image to a square to fit the prints. This is done by clicking on the image and dragging the hand until you're happy with your images position. 
Now that you're 100% happy with your image selection and their position, click the 'Add to cart button' in the top right hand corner.
5. Once you have added your project to the cart; you can now complete your order by filling in the recipients address and your payment information.
If you need any assistance, please don't hesitate to get in touch with us by emailing support@inkifi.com.