To create your Instagram Framed print go onto the products page and follow the following steps. 
1. Select the frame colour, and size, then click on the 'Create your frame' button. 
2. Once you click on the create your frame button, you will be lead to a page asking you to select a theme. 
Once you have decided who many photos you would like in the frame, you will be lead the designer. For this guide we have picked the 4 image option. 
3. On the left hand side there will be an option to upload photos. Click on your desired option - for this guide we will be getting our photos from instagram. Once you have the photos in the designer, you then have to click on the photo you want in the frame and drag the photo to the desired slot.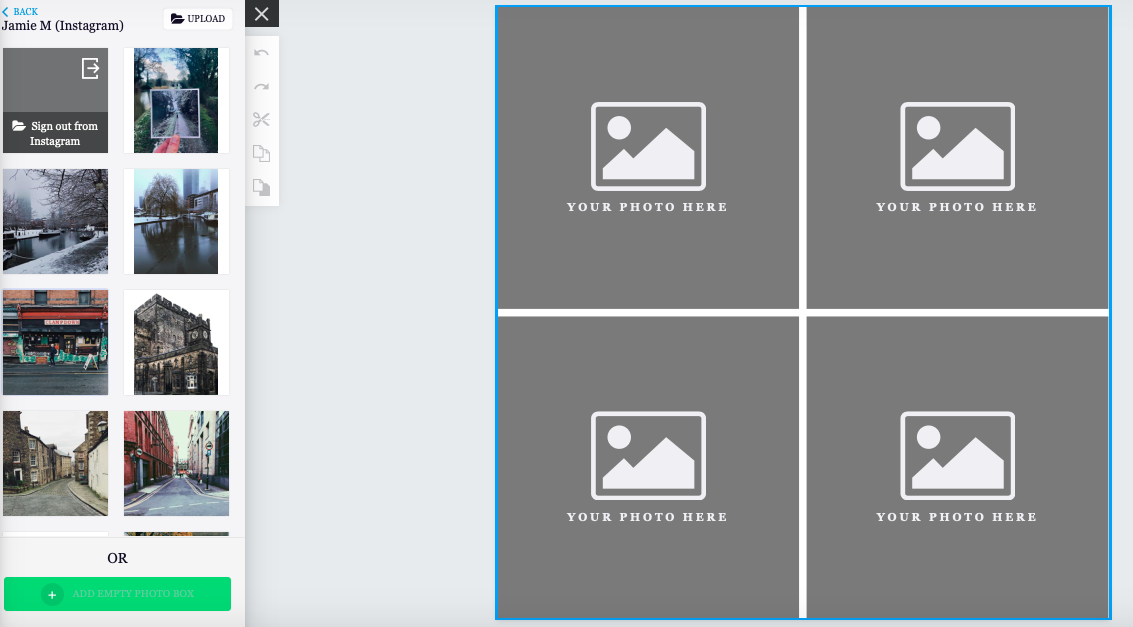 4. Once you have filled you Instagram Framed print, go over it to make sure you're 100% happy with it. If an image is slightly out of position, click on the image and drag into position. 
5. Now that you're 100% happy with the photo selected, and how the frame looks. Click on the 'Add to Cart' button in the top right hand corner. 
6.  Once you have added your frame to the cart; you can now complete your order by filling in the recipients address and your payment information.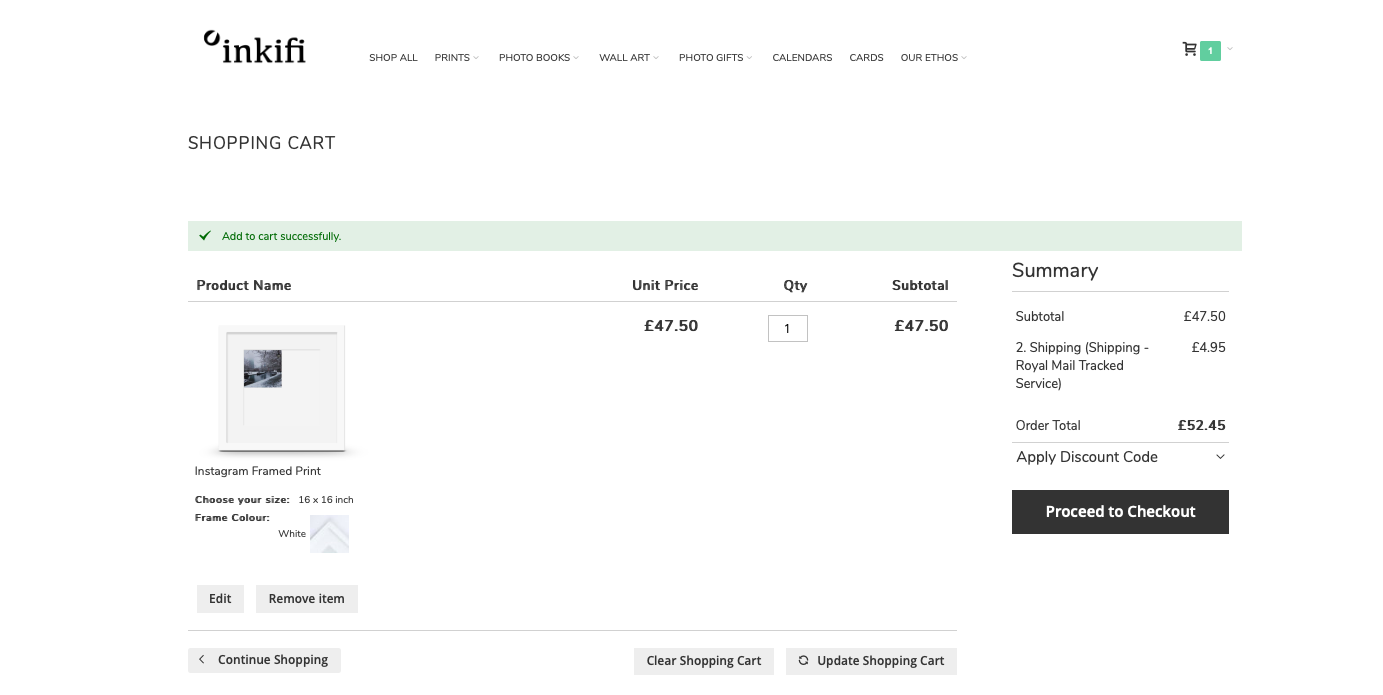 If you need any assistance, please don't hesitate to get in touch with us by emailing support@inkifi.com.